The world is moving ever so fast and humans are claiming more and more space without necessarily considering the consequences. 'Pandas' is caught in the middle of a game where concepts of commercialism and pure voyeuristic entertainment are put side by side with notions of animal preservation. Yet, the very same "saviors" are tampering with natural selection processes and altering the mind of the panda, thus creating a hierarchy in terms of the value of life. 'Panda is at this point existing at the mercy of man but all of a sudden his compromising existence is altered by events beyond his control. From that point on, a new chapter starts in the incessant struggle between man and the rest of nature.
The film directed by Matúš Vizár, was premiered at 66th International Film Festival in Cannes, in the section Cinefondation and received 3rd place. 
The project is realised in co-production of FAMU (CZ) and nutprodukce (CZ). The realisation was supported by Slovak Audiovisual Fund and Czech Film Fund. The international sales agent of this film is KurzFilm Agentur.
animation, SK/CZ, 2013, 12 min.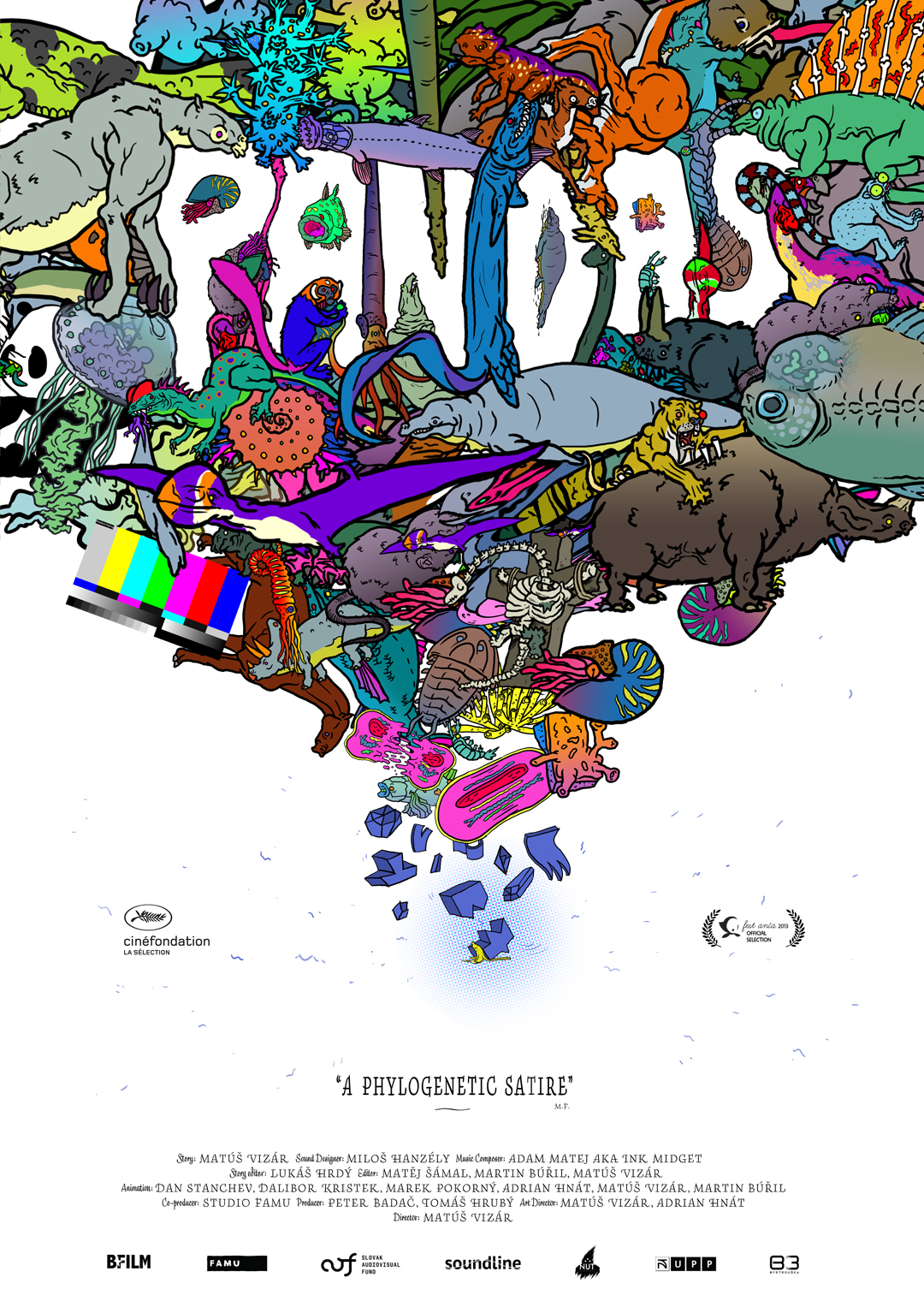 International premiere of the film was held in May 2013 at 66th Festival De Cannes in the section Cinefondation in France.
Since then it has received these awards:
3rd prize – Cinefondation, 66. International Film Festival Cannes 2013, France
Special Distinction – Annecy IAFF 2013, Annecy, France
Special Mention – Anifilm 2013, Třeboň, Czech Republic
Anča Award for Best Film – IAFF Fest Anča 2013, Žilina, Slovakia
Best Animation Short Film – Guanajuato IFF 2013, Guanajuato, Mexico
Grand Prix for Best Short Film –  Melbourne IFF 2013, Melbourne, Australia
Theatre Optique jury´s Special mention – Fresh Film Fest 2013, Prague, Czech Republic
Best Story – IAFF Fantoche 2013, Baden, Switzerland
NAB Audience Award – IAFF Fantoche 2013, Baden, Switzerland
Special Mention – IFF Beginning 2013, St. Petersburg, Russia
The Audience Award – ISFF Brnenska 16, Brno, Czech Republic
Grand Prix for the Best Short Film – 29th Warsaw Film Festival, Poland
Audience Award – 15th Wiesbaden International Weekend of Animation 2013, Germany
Best Graduation Award – Primanima 2013, Budaors, Hungary
Uppsala Award in Memory of Ingmar Bergman – Uppsala ISFF 2013, Sweden
Audience Award – Uppsala ISFF 2013, Uppsala, Sweden
FEPEC (Federation of Cineclubs of Pernambuco) Award – Recife, Brazil
Jury Special Mention – Castellinaria International Young Film Festival 2013, Switzerland
Audience Award – 24 hours of Nuremberg 2013, Nuremberg, Germany
Best Animated Film – Skena Up Festival 2013, Prishtina, Kosovo
Audience Award – 24th IAFF Les Nuits Magiques, Bordeaux, France
Euroshort Nomination WINNER – 7th Glasgow Short Film Festival 2014, Great Britain
Best Animation – 16th ISFAF Mecal 2014, Barcelona, Spain
Best Short Film – 19th Vilnius IFF, Vilnius, Lithuania
Special Mention – Go Short 2014, Nijmegen, The Netherlands
Special Mention – Filmfest Dresden 2014, Dresden, Germany
2nd Prize – Fantosfreak Fantastic and Freak Short Film Festival 2014, Spain
Special Mention – LET´S CEE Film Festival 2014, Vienna, Austria
Audience Award – 29th Independent FilmFest Osnabrück 2014, Germany
Audience Award – San Sebastian Horror And Fantasy Film Festival 2014, Spain
You could have seen The Pandas at these festivals:
Cinefondation, 66. International Film Festival Cannes 2013, France
Annecy International Animated Film Festival 2013, Annecy, France
20th International Festival of Animated Film Stuttgart 2013, Stuttgart, Germany
International Festival of Animated Film Anifilm 2013, Třeboň, Czech Republic
12th Anifest 2013, Teplice, Czech Republic
Art Film Fest 2013, Trenčín/Trenčianske Teplice, Slovakia
Fest Anča 2013, Žilina, Slovakia
48th International Film Festival Karlovy Vary 2013, Czech Republic
21st Curtas Vila do Conde IFF 2013, Vila do Conde, Portugal
Melbourne International Film Festival 2013, Melbourne, Australia
15th FICA – International Festival of Environmental Movies, Goias, Brazil
Guanajuato International Film Festival 2013, Guanajuato, Mexico
Traverse City Film Festival 2013, Traverse, USA
Anibar International Animation Festival 2013, Peja, Kosovo
Anima Mundi 2013, Rio de Janeiro/Sao Paolo, Brazil
Fresh Film Fest 2013, Prague, Czech Republic
International Animation Film Festival Fantoche 2013, Baden, Switzerland
Jameson CineFest Miskolc International Film Festival 2013, Miskolc, Hungary
St. Petersburg International Festival of Debut and Student Films Beginning 2013, Russia
19th International Short Film Festival 2013, Drama, Greece
15th Festcurtas BH – Belo Horizonte International Short Film Festival, Brazil
Animage 2013 – Festival Internacional de Animação de Pernambuco, Recife, Brazil
7th Kaunas International Film Festival, Kaunas, Lithuania
10th European Animated Film Festival Balkanima 2013, Belgrade, Serbia
Animest International Animation Film Festival 2013, Bucharest, Romania
57th BFI London Film Festival, London, Great Britain
29th Warsaw Film Festival, Warsaw, Poland
6th Central and Eastern European Film Festival Cineast 2013, Luxembourg, Luxembourg
Vilnius Film Shorts 2013, Vilnius, Lithuania
Anima 2013, Cordoba, Argentina
Tremblant Film Court 2013, Mont-Tremblant, Canada
International Short Film Festival Brnenska 16, Brno, Czech Republic
11th Tofifest International Film Festival 2013, Torun, Poland
Uppsala International Short Film Festival 2013, Uppsala, Sweden
20th International Young Filmmakers Festival of Granada 2013, Granada, Spain
FIKE 2013 – 11th International Short Film Festival, Evora, Portugal
Primanima – World Festival of First Animations 2013, Budaors, Hungary
Chitrakatha International Student Animation Festival 2013, Ahmedabad, India
15th Wiesbaden International Weekend of Animation 2013, Wiesbaden, Germany
32nd Festival Du Cinéma International En Abitibi-témiscanigue, Rouyn – Noranda, Canada
ReAnimania Yerevan International Animation Film Festival 2013, Yerevan, Armenia
56th International Leipzig Festival for Documentary and Animated Film, Leipzig, Germany
Rio de Janeiro International Short Film Festival – Curta Cinema 2013, Brazil
9th Panorama Internacional Coisa de Cinema 2013, Salvador, Brazil
3D Wire Animation Market 2013, Segovia, Spain
The International Short Film Festival Winterthur 2013, Winterthur, Switzerland
10th Sevilla International Film Festival, Sevilla, Spain
Lisbon & Estoril Film Festival 2013, Lisbon, Portugal
Cork Film Fest 2013, Cork, Ireland
43th Alcine International Film Festival 2013, Alcalá de Henares, Spain
Klik! Amsterdam Animation Festival 2013, Amsterdam, Netherlands
Cinanima 2013, Espinho, Portugal
Brest European Short Film Festival 2013, Brest, France
Interfilm – International Short Film Festival Berlin 2013, Berlin, Germany
Festival Internacional de Cine de Gijón 2013, Gijón, Spain
21st Ozu Film Festival, Sassuolo/Castellarano/Casalgrande, Italy
exground Filmfest 26, Wiesbaden, Germany
Castellinaria International Young Film Festival 2013, Bellinzona, Switzerland
Izmir Short Film Festival 2013, Izmir, Turkey
Animpact Animation Festival 2013, Korea
Fancine – 23th Fantastic Film Festival of Málaga, Málaga, Spain
Animated Dreams – Animation Film Festival 2013, Tallinn, Estonia
Animateka International Animated Film Festival 2013, Ljubljana, Slovenia
8th International Short Film Festival ZUBROFFKA 2013, Bialystok, Poland
Early Melons 2013, Bratislava, Slovakia
The 24 hours of Nuremberg International short film festival 2013, Nuremberg, Germany
Skena Up International Students Film and Theatre Festival 2013, Prishtina, Kosovo
24th International Festival of Animated Les Nuits Magiques, Bordeaux, France
11th Bogotá Short Film Festival 2013, Bogotá, Columbia
Shortz Film Festival 2013, Novi Sad, Serbia
23rd International Short Film Festival Flickerfest 2014, Sydney, Australia
25th European First Film Festival "Premiers Plans" d'Angers 2014, Angers, France
Alpe Adria Cinema – Trieste Film Festival 2014, Trieste, Italy
Black Movie, Geneva International Film Festival 2014, Geneva, Switzerland
Jaipur International Film Festival 2014, Jaipur, India
7th Glasgow Short Film Festival 2014, Glasgow, Great Britain
16th International Short Film And Animation Festival – Mecal 2014, Barcelona, Spain
26th Minimalen Short Film Festival, Trondheim, Norway
Regard – Saguenay International Short Film Festival 2014, Canada
38th Cleveland International Film Festival, Cleveland, USA
Flatpack Film Festival 2014, Birmingham, Great Britain
19th Vilnius International Film Festival, Vilnius, Lithuania
24th European Film Festival – Mamers en mar 2014, Mamers, France
21st International Film Festival Febiofest, Bratislava, Slovakia
5th "Ciné-court animé" International Animation short film festival of Roanne, France
38th Hong Kong International Film Festival, Hong Kong, China
15th International Student Film Festival Belgrade, Serbia
30th European Film Festival of Lille 2014, Lille, France
22. International ContraVision Film Festival 2014, Berlin, Germany
NexT International Film Festival 2014, Bucharest, Romania
4th Annual Visions Film Festival and Conference, Wilmington, USA
16th Festival Les toutes premières fois, Grasse, France
shorts.14 – das Kurzfilmfestival der Hochschule Offenburg 2014, Germany
Go Short – International Short Film Festival 2014, Nijmegen, The Netherlands
goEast Wiesbaden 2014, Wiesbaden, Germany
A l'Est du Nouveau 2014, Paris, France
Filmfest Dresden 2014, Dresden, Germany
Madeira Film Festival 2014, Funchal, Portugal
17th Brussels Short Film Festival, Brussels, Belgium
11th Neisse film festival, Zittau, Germany
Green Film Festival in Seoul (GFFIS) 2014, Seoul, South Korea
NonStop Barcelona Animaci 2014, Barcelona, Spain
International Changing Perspectives Short Film Festival 2014, Turkey
Tetova International Film Festival ODA 2014, Tetovo, Macedonia
San Francisco Green Film Fest 2014, San Francisco, USA
El Festivalico Muestra de Cortometrajes y Videarte 2014, Caravace de la Cruz, Spain
Zlínsky pes 2014, Zlín, Czech Republic
17th CinemAmbiente – Environmental Film Festival, Italy
Animafest Zagreb 2014, Zagreb, Croatia
Festroia – International Film Festival of Setubal 2014, Setubal, Portugal
Tabor Film Festival 2014, Tabor, Croatia
Festival Internacional de Cine de Huesca 2014, Spain
6th Picknic Film Festival, Spain
12th In the Palace International Short Film Festival, Bulgaria
Fantosfreak Fantastic and Freak Short Film Festival 2014, Cerdanyola del Vallès, Spain
6th SiciliAmbiente Documentary Film Festival 2014, San Vito Lo Capo, Italy
Kratkofil Plus International Film Festival 2014, Banja Luka, Bosnia and Hercegovina
Motovun International Film Festival 2014, Motovun, Croatia
2nd La Guarimba International Film Festival, Amantea, Italy
29th Odense International Film Festival 2014, Denmark
Festival Internacional de Cine de Monterrey 2014, Monterrey, Mexico
Milano Film Festival 2014, Milano, Italy
Environmental Film Festival 2014, Melbourne, Australia
Buster Copenhagen International Film Festival for Children and Youth 2014, Denmark
12th International Matsalu Nature Film Festival 2014, Lihula, Estonia
Tenerife Shorts International Short Film Festival 2014, Tenerife, Spain
Fantastic Fest 2014, Austin, USA
Helsinki International Film Festival 2014, Helsinki, Finland
ARS Independent 2014, Katowice, Poland
Naoussa International Film Festival 2014, Greece
12th Mumia – underground animated short films, Belo Horizonte, Brazil
LET´S CEE Film Festival 2014, Vienna, Austria
5th Oaxaca FilmFest, Oaxaca, Mexico
International Animated Film Festival Animatou 2014, Geneva, Switzerland
14th Un festival c'est trop court, Nice, France
29th Independent FilmFest Osnabrück 2014, Osnabrück, Germany
Be There! Corfu Animation Festival 2014, Corfu, Greece
7th Imagine Science Film Festival, New York, USA
33th Festival du film d'animation pour la jeunesse, Bourg-en-Bresse, France
7th International Animated Film Festival BanjaLukAnima, Banja Luka, Bosnia and Hercegovina
Festival du film court 2014, Villeurbanne, France
San Sebastian Horror And Fantasy Film Festival 2014, San Sebastian, Spain
Sci-fi Film Festival 2014, Parramatta, Australia
12th ANILOGUE International Animation Festival 2014, Budapest, Hungary
26th Aguilar de Campoo Short Film Festival, Aguilar de Campoo, Spain
MOV – International Student Film Festival 2014, Brazil
Science Fiction + Fantasy Short Film Festival 2015, Seattle, USA
FIFE/Festival International du Film d'Environnement 2015, France
Cortex 5, Sintra, Portugal
Tokyo Anime Award Festival 2015, Tokyo, Japan
Director and Screenplay: Matúš Vizár
Producers: Peter Badač, Tomáš Hrubý
Animation: Matúš Vizár, Adrian Hnát, Martin Búřil, Dan Stanchev, Marek Pokorný, Dalibor Kristek
Editor: Matěj Šámal, Matúš Vizár, Martin Búřil
Sound Design: Miloš Hanzély
Music: Ink Midget
MATÚŠ VIZÁR
Matúš (1985) studied animation at The Academy of Performing Arts in Bratislava, Slovakia and then The Film and TV School of Academy of Performing Arts (FAMU) in Prague, Czech Republic. Beside being a film maker, Vizár is also an illustration artist and political cartoonist
Filmography:
The Pandas (short animated film, 2013)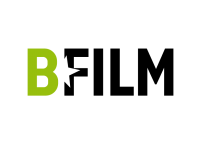 Producer 
BFILM – Peter Badač
peter(at)bfilm.sk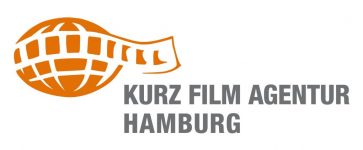 Sales 
KurzFilm Agentur – Stine Wangler
sales(at)shortfilm.com