Fear knows what man is afraid of. It binds his hands, prevents him from moving, strangles him and sometimes strikes him dumb. Fear within little man Ondro is big. He is afraid of his thoughts, what he hears and sees on his parents' TV, even afraid of whatever else he might potentially be afraid of. His parents don't help him with his fear, as they're too occupied with their own ideas of the world. Due to his fear, little Ondro loses his only friend. But although he is unbelievably afraid of what probably, maybe, most definitely awaits him outside, he abandons the safety of his home, setting out to find his friend again. He suffers his own imagined hell only to find that he can survive in reality. On his terrifying quest, Ondro not only finds his old friend, but also meets a new one – his polar opposite, a little woodland girl who shows him the way both through the forest and life. Thanks to her, Ondro manages to expel his fears and fill his time with joy rather than worry about his life or fear of immortality. The ratio of "big" fear and "little" Ondro is gradually shifting. Our two friends spend their childhood not without incident, but in relatively good health. Ondro grows up from his childish ideas and his companion gets into his head. But one thing has been forgotten – the omnipresent fear that prevents man from doing anything that might hurt. The fear of the unknown is much stronger, as are the worries of grown-ups. Not even love is stronger. Or it just as well might be.
A short animated film by Ové Pictures.
The realisation was supported by Slovak Audiovisual Fund.
animation, SK, 2014, 18 min.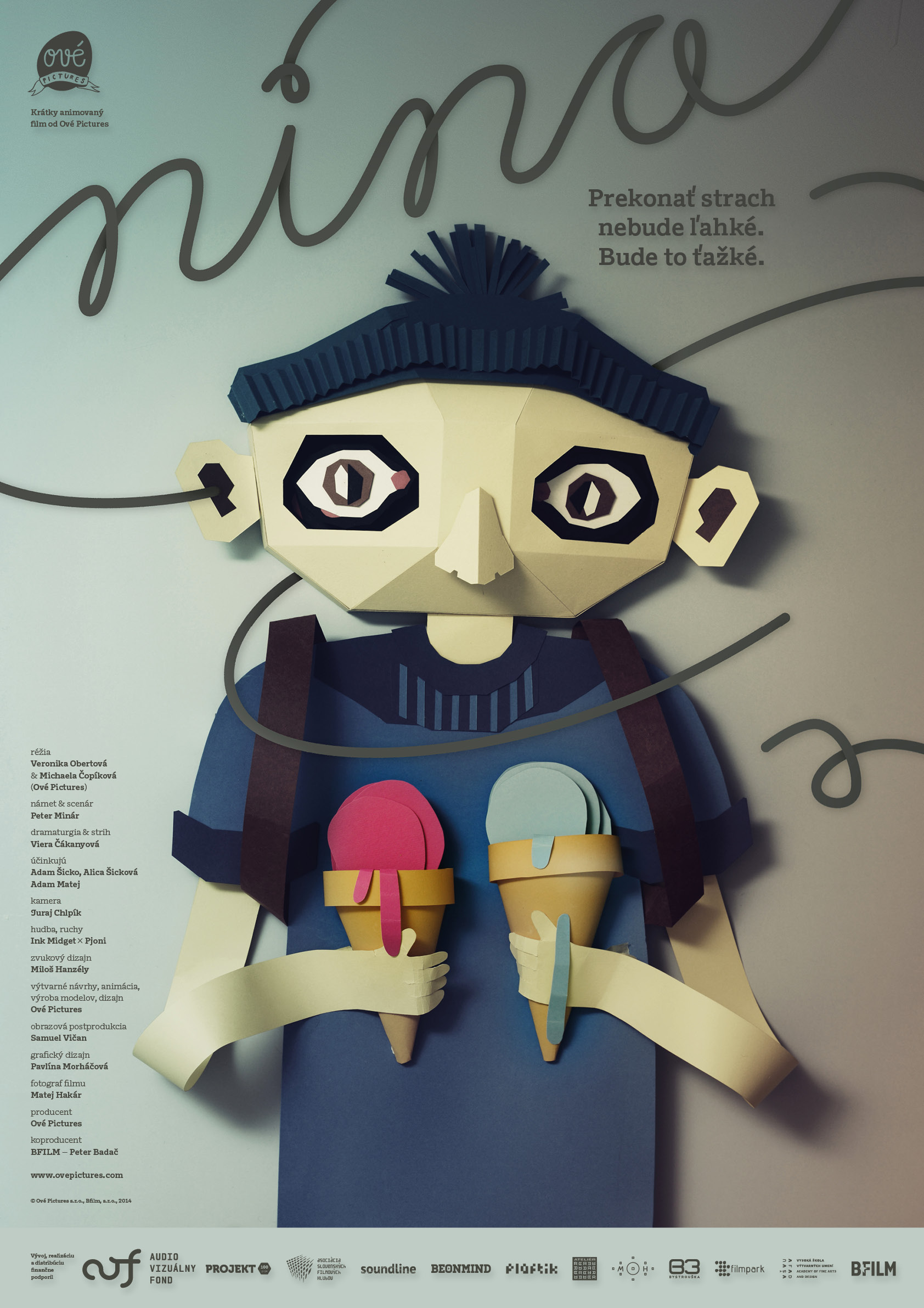 The premiere was held on 26th September 2014 in Bratislava, Slovakia.
Since then it has received these awards:
The Prize of Mayor of City of Vienna – Tricky Women 2015, Austria
Special Mention – International Film Festival Noida 2015, India
The Best Animation – Milano Film Festival 2015, Italy
Special Award – Igric 2015, Slovakia 
You could see Nina at these festivals:
39th International Film Festival Cleveland 2015, USA
International Film Festival Vilnius 2015, Lithuania
Febiofest 2015, Bratislava, Slovakia
LISFE – Leiden international short film experience 2015, The Netherlands
Anifilm 2015, Třeboň, Czech Republic
55th Krakow Film Festival 2015, Poland
International Short Film Festival Melbourne 2015, Austrialia
Fest Anča 2015, Slovakia
International Film Festival  Guanajuato 2015, Mexico
International Animation Film Festival Anibar 2015, Kosovo
International Short Film Festival Monterey 2015, Mexico
Off-Courts Trouville 2015, France
SAGA – Stockholm International Women's Film Festival, Sweden
Animateka 2015, Slovenia
18th International Short Film and Animation Festival of Barcelona, Spain
Directors: Veronika Obertová, Michaela Čopíková (Ové Pictures)
Screenplay: Peter Minár
Script Editor: Viera Čákanyová
Producers: Veronika Obertová, Michaela Čopíková, Peter Badač
Animation: Veronika Obertová, Michaela Čopíková (Ové Pictures)
D.O.P.: Juraj Chlpík
Editor: Viera Čákanyová
Visual postproduction: Samuel Vican
Sound Design: Miloš Hanzély
Music: Ink Midget & Pjoni
Voices: Adam Šicko, Alica Šicková, Adam Matej
VERONIKA OBERTOVÁ
Veronika (1984) is a graduate of the Department of Visual Communication, Academy of Fine Arts and Design (VŠVU) in Bratislava. As a part of her studies, she experienced study stays at the Department of Photography and Video, Academia de Arte Vizuale "Ioan Andreescu", Cluj in Romania and at the Department of Graphics, Aristotle University, Thessaloniki, Greece. Currently, Veronika is a PhD student at the Department of Visual Communication, Academy of Fine Arts and Design, Bratislava. She is one of the founders of the Ové Pictures company and its chief executive.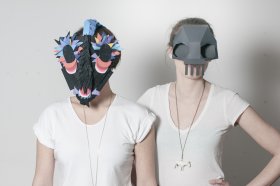 Filmography:
Rumuntic Story (short animated film, 2006)
8 Byte Mytology (short animated film, 2006)
Accident (music video for Home Made Mutant, 2007)
Personal Morning (short animated film, 2008)
Where I Lie (music video for Sarah Russel, 2008)
Like A Butterfly (music video for Lavagance, 2008)
Theory of Origin (short animated film, 2008)
Viliam (short animated film, 2009)
Na Povrázku (music video for Zdenka Predná, 2010)
Free To Be Me (music video for Haroula Rose, 2011)
Nina (short animated film, 2014)


MICHAELA ČOPÍKOVÁ
Michaela (1984) studied animation at the Film and Television Faculty, Academy of Performing Arts in Bratislava. She spent one semester at the Escola Superior de Teatro e Cinema in Lisboa (Portugal) and attended a three-month animation course in Bristol (UK). From 2009 to 2010, she was a Fullbright Scholarship Student at the Academy of Art University in San Francisco (USA). She is one of the founders of the Ové pictures company and its chief executive.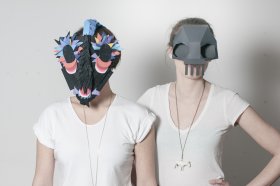 Filmography:
U Vinca (short animated film,2002)
Fat Fatal (short animated film, 2005)
Lisabon (experimental film, 2006)
About Socks and Love (short animation film, 2008)
Oslava (festival spot for Early Melons 2008)
Skorý zber (festival spot pre Early Melons, 2009)
Amsterdam (music video for White Hinterlands, 2010)
Free To Be Me (animated music video for Haroula Rose, 2011)
Dust and Glitter (short animated film, 2011)
Nina (short animated film, 2014)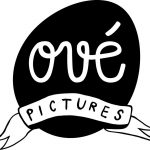 Producer
Ové Pictures
ove(at)ovepictures.com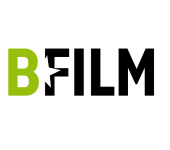 Festivals and Sales
BFILM – Peter Badač
peter(at)bfilm.sk