In the beginning there was nothing. At the end we gave birth to our daughter Mila. 
39 weeks, 6 days is an artistic experiment, animated diary and personal documentary showing animated self-portraits of woman and man, married couple and co-authors during 40 weeks of the gravidity. Each of the directors/husbands perceived this period in different and very unique way. This Trinitarian phase of their life remains in existence thru associative memorials of emotions and collage of imaginative film scenes combined with surrealistic projections in film 39 weeks, 6 days.
Short experimental animated film by Joanna Kozuch and Boris Šima.
The project is realised in co-production of plackartnyj (SK). The realisation was supported by Slovak Audiovisual Fund, Bratislava Self-Governing Region and Literary Fund.
The international premiere of this film was held in October 2017 at 33th Warsaw International Film Festival  in Poland.

Since then it has received these awards:
Best Short Animation – Tetovo International Film Festival ODA, Tetovo 2018, Macedonia
Special Mention – National Creative Awards Igric 2018, Slovakia
You could have seen 39 Weeks, 6 Days  at these festivals:
33rd Warsaw Film Festival, Warsaw, Poland
41st CINANIMA International Animated Film Festival, Espinho, Portugal
14th Animateka International Animated Film Festival, Ljubljana, Slovenia
PAF Olomouc 2017, Olomouc, Czech Republic
Deň krátkych filmov 2017, Bratislava, Slovakia
18th MONSTRA Lisbon Animated Film Festival, Lisbon, Portugal
13th Athens ANIMFEST, Athens, Greece
14th Akbank Short Film Festival, Istanbul, Turkey
Festival of Czech & Slovak Films, Sydney, Australia
Art Film Fest 2018, Košice, Slovakia
11st International Animation Festival Fest Anča, Žilina, Slovakia
13th Sardinia International Film Festival, Sardinia, Italy
6th Insomnia International Animation Festival, Moscow, Russia
TAFF Turku Animated Film Festival 2018, Turku, Finland
24th Nancy International Film Festival, Nancy, France
12th ANIMANIMA International Animation Festival, Cacak, Serbia
13th Linoleum International Contemporary Animation and Media Art Festival, Kyiv, Ukraine
11th Anima Syros International Animation Festival, Syros Island, Greece
13th ANIM'EST International Animation Film Festival, Bucharest, Romania
7th Tetovo International Film Festival ODA, Tetovo, Macedonia
15th European Animated Film Festival BALKANIMA, Belgrade, Serbia
8th StopTrik International Film Festival, Maribor, Slovenia
8th StopTrik International Film Festival, Lodz, Poland
15th Sedicicorto International Film Festival, Forli, Italy
REX Animation Film Festival, Stockholm, Sweden
27th Film Festival of Madrid, Mardid, Spain
TIAF Taichung International Animation Festival, Taichung, Taiwan
5th Loccomotion Animation Film Festival, Mexico City, Mexico
12th Lublin Film Festival, Lublin, Poland
Director: Joanna Kozuch, Boris Šima
Story and Screenplay: Joanna Kozuch, Boris Šima
Story Editor: Máša Orogváni
Producers: Joanna Kozuch, Eva Pa, Peter Badač
Animation: Joanna Kozuch, Boris Šima, Martina Frajštáková
D.O.P.: Peter Hudák
Editor: Ondrej Azor
Sound Design: Dušan Kozák
Music: Martin Hasák
Cast: Boris Šima, Mila Šimová
JOANNA KOZUCH
Joanna (1977) graduated at Fine Art studies of University of Arts in Poznan. As an artist Joanna participated on several exhibitions and co-operated on animation shorts productions (The Last Bus, Stones). She is also a teacher on Animation department at Academy of Performing Arts in Bratislava, where she finished her PhD. studies. Her film debut Fongopolis won in 2014 Anča Slovak Award and national film award Sun in the Net for the best animation. Nowdays she is also preparing short animated documentary Once there was a sea…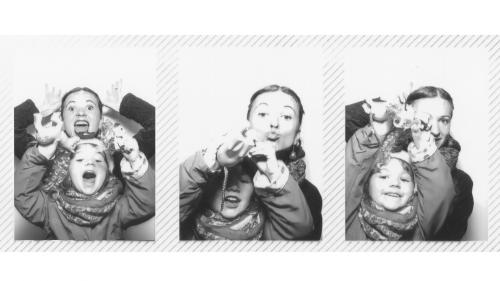 Filmography:
The Game (short animation film,2004)
Fongopolis (short animation film, 2013)
39 Weeks, 6 Days (short animation film, 2017)
BORIS ŠIMA
Boris (1977) studied Animated Film at the UTB in Zlín, Czech Republic. From 1998 to 2003 he studied at the Academy of Performing Arts (VŠMU) in Bratislava, at the Department of Animated Film. His filmography includes Today is my first date (2002), Catch him! (2008) and Off To The Castle! (2012). Now he is working on TV series Mimi and Lisa and Websters by Katarina Kerekesova.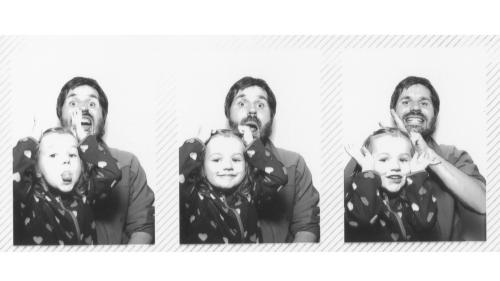 Filmography:
Today Is My First Date (short animation film, 2002)
Catch Him (short animation film, 2008)
Off To The Castle (short animation film, 2012)
39 Weeks, 6 Days (short animation film, 2017)



Producer
plackartnyj – Joanna Kozuch
info(at)plackartnyj.sk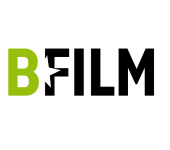 Producer
BFILM -Peter Badač
peter(at)bfilm.sk