The young woman left the parent's house and cannot adapt herself in the new environment. This will change when she fells in love. But love quickly changes to the addiction to the new partner. After discovering her own liberty she is able to understand her life and her parents.
This short animation film by Daniela Krajčová is realised by the technic of drawing by chalk on the blackboard.
The realisation was supported by Slovak Audiovisual Fund and Tatra Banka Foundation.
animation, SK, 2015, 18 min.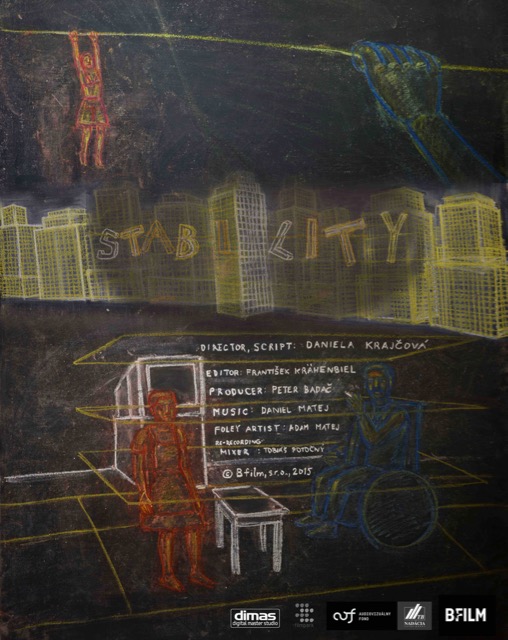 The international premiere of this film was held in October 2015 at 58th International Leipzing Festival for Documentary and Animated Film DOK Leipzig in Germany.
Since then Stability was screened at these festivals:
Tricky Women 2016, Vienna, Austria
IFSF Erarta MOTION PICTURES 2016, St. Petersburg, Russia 
FILE ANIMA + 2016, Athens, Greece 
IFF Molodist 2016, Kiev, Ukraine
Director: Daniela Krajčová
Screenplay: Daniela Krajčová, Barbora Kalinová
Script Editor: František Krähenbiel
Producer: Peter Badač
Animation: Daniela Krajčová
Editor: František Krähenbiel
Visual Postproduction: Peter Csordás
Sound Design: Adam Matej, Tobiáš Potočný
Music: Daniel Matej
DANIELA KRAJČOVÁ
Daniela (1983) is graduated of the Department of Intermedias and Multimedias of The Academy of Fine Arts and Design (VŠVU) in Bratislava and of the Department of Animation of the Film and Television Faculty, Academy of Performing Arts in Bratislava. She was also studing animation at University of the West of England in Bristol and at Universidad Veracruzana in Jalapa (Mexico). In 2007 a 2009 she was the finalist of the Essl Award. In 2009 she represented Slovakia at Berlinale Talent Campus in Berlíne. She is not only animator or videoartist, but also the artist. She had several exibitions in Slovakia and abroad (Galéria Medium, Kulturpark, Open gallery, Jeune Creation Européene, B2 gallery etc.) In 2014 she finished her PhD studies at VŠVU.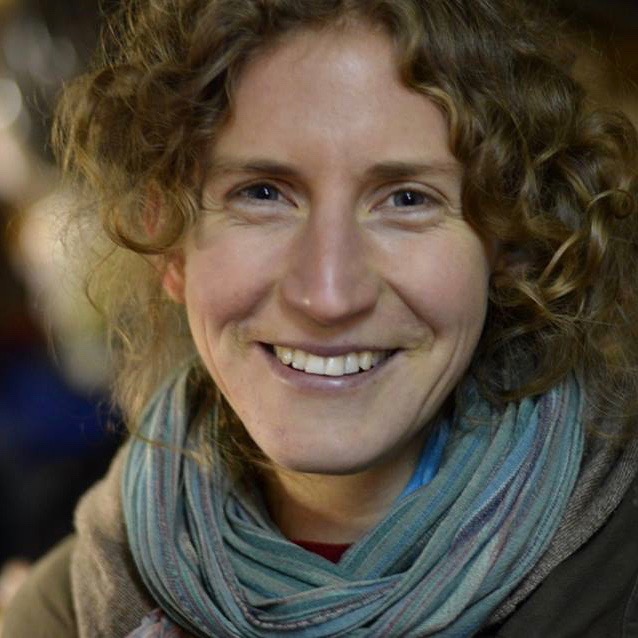 Filmography:
Nádych, Výdych (short animation film, 2005)
Dĺžka podnájmu (short animation film, 2007)
Hladina (short animation film, 2009)
Translation of Love (videoart, animácia, 2010)
Blue Red (short animation film, 2010)
Mercado Morelos (videoart, animácia, 2011)
Stability (short animation film, 2015)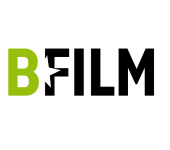 Producer
BFILM – Peter Badač
peter(at)bfilm.sk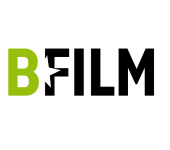 Festivals 
BFILM – Alexandra Gabrižová
bfilm(at)bfilm.sk