MONEY AND HAPPINESS (2022)
animation, RS/SI/SK, planned premiere: 2022
The hamsters live and work in Hamsterland, a perfect state with a perfect economy. The GDP grows steadily, there is no unemployment, and 100 % of the population declare themselves to be happy. Of course, just as in any attempt to arrange a perfect society by force, the world of the hamsters also has its dark side, which we gradually discover in the course of the film.
The short animation film by Ana Nedjelković and Nikola Majdak.
The project is realised in the co-production of Bas-Čelik (RS) and Finta Studio (SI). The production was supported by Serbian Film Fund, Slovinian Film Center, the programme of European Union Creative Europe MEDIA. 
Projekt bol prezentovaný na týchto fórach:
CEE Animation 2019, Třeboň, Česká republika
Directors: Ana Nedeljković, Nikola Majdak
Screenplay: Ana Nedeljković
Producer: BAŠ ČELIK – Jelena Mitrović
Co-producers: Finta Studio (SI) – Tina Smrekar, BFILM (SK) – Peter Badač
Art Design:Ana Nedeljković
D.O.P.: Nikola Majdak
Animation: Ana Nedeljković, Nikola Majdak
Editor: XXX
Sound Design: XXX
Music: XXX  
ANA NEDELJKOVIĆ
Ana (1978) graduated from painting at the Faculty of Fine Arts of the University of Arts in Belgrade. She has acquired PhD in art practice from the same faculty in 2012. She is visual artist working in media of drawing, installation, animated film, and is active in the field of art education
Filmography:
Rabbitland, together with the director Nikola Majdak Jr. (short animation, 2013)
Untravel, together with the director Nikola Majdak Jr. (short animation, 2018)
Money and Happiness, together with the director Nikola Majdak Jr. (short animation, 2022)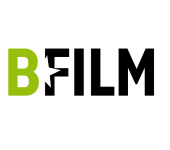 Co-producer
BFILM – Peter Badač
peter(at)bfilm.sk